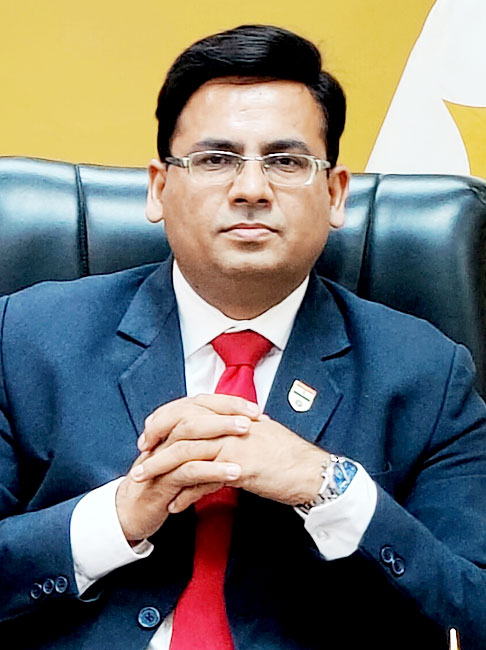 Prof. (Dr.) Ajay Rana
Prof. (Dr.) Ajay Rana is the Vice Chancellor of Shobhit Institute of Engineering & Technology (A Deemed to be University established u/s 3 of UGC Act, 1956)
Dr Ajay Rana, a renowned educationist, and researcher is the Vice-Chancellor of Shobhit University, Meerut. Before that he has served Amity University, Uttar Pradesh, Noida for more than 20 years as Dean, Director, Professor in Computer Science & Engineering and Senior Vice President (RBEF – A Trust of Amity), Amity Education Group.
Dr Ajay Rana is an educationalist, a teacher, an innovator, a strategist, and a committed philanthropist. Dr. Rana possesses deep organizational ethics, equality, and believes in holding the hands of every individual who wishes to succeed in life.
He possesses an outstanding academic record, a product of prestigious system throughout. Obtained M.Tech and Ph.D. in Computer Science and Engineering.
His areas of interest include Machine Learning, the Internet of Things (IoT), Augmented Reality, Software Engineering, and Soft Computing. He has 72 plus patents under his name in the field of IoT, Networks, and Sensors. He has published more than 306 Research Papers in reputed Journals like ACM, Springer, Elsevier, Taylor and Francis and others, and International and National Conferences, Co-authored 08 Books, and co-edited 36 Conference Proceedings.
Prof Rana is the Founding Chairman of AUN Research Labs, Executive Committee Member of IEEE Uttar Pradesh Section, Senior Member of IEEE, and Life Member of the CSI and ISTE. He is also a member of the Editorial Board and Review Committee of several Journals.
With an intent to provide a robust learning environment to students and to strengthen the Indian Education System, Dr. Rana has visited many Top Universities & Colleges like Oxford , University of Nottingham, University of Wales, University of Southampton, University of West England, University of Newcastle, University of Poole, University of Bournemouth, Bangkok University , Institute of Industrial Technologies and Automation , Milano , Ducati -Bologna , FERRARI – Maranello (MO) and many more , which have a legacy of more than 1200 years of producing leaders on the global front in entire Europe, UAE, and the UK & Asia. Dr Rana has excellent networking and social skills and a vision for enhancing professional connect with Top Academicians, Industrialists, and Bureaucrats at both national and international levels.
He has undertaken 45 Sponsored Research Projects and 18 major systems-based Management / HRD Consultancies in several reputed organizations both public and private, in India and abroad. 18 students have completed their Ph.D. under him. He has organized more than 504 conferences, workshops, faculty development programs, Seminar and Talk sponsored by IEEE, Springer, CSI, and others.
Dr Ajay Rana has been honoured with 243 awards & recognition for his extraordinary work in the field of Education and Research including Corona Warriors Award 2020 , Life Time Achievement Award , Frontiers of Knowledge Award , Man of Academic Advisory Award, Icon of Healthcare Award, Med Achievers, Leadership Award BRICS – MSME, Most Influential 100 Directors of India, Educlusion Award Singapore, IT Next CIO, International WHO'S WHO USA , Italian Machine Tool Technology Award Italy and many more.
He has been conferred with Honorary Professorship from ULAB Bangladesh.
He is currently, also a Member of the Consultative Group NEP 2020 CBSE, Ministry of Education, Government of India.