Akshat Sharma
MBA,(1999-2001)
Work Profile: Head SME Sales DHFL
I was part of the initial batches of NICE Management. Our Hon'able Chancellor Kunwar Shekhar Vijendra personally took care of each and every small concern. We had the best faculty as compare to other management colleges. I had wonderful experience of two years studying in Nice Management and all my learning at that time helped me in growth. The university has got the best infrastructural facilities and brilliant faculty, a B-School can have.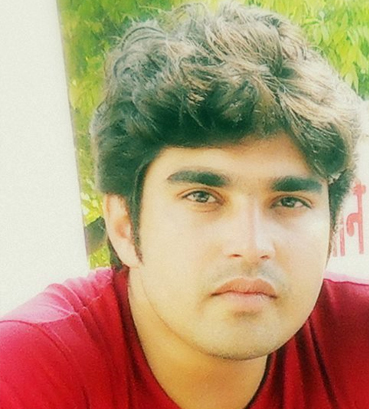 Shreekant Neema
B.Tech, (2010-14) Biotechnology
Work Profile: Senior Research Fellow ICMR
Overall my University experience has been great, have had great four years of my B.Tech course and I am glad that I have opted to study at Shobhit University. I have received fantastic support and guidance especially when it has come to my options for my future. The friendly attitude of the professors and their willingness to always offer a helping hand made me feel a part of the Shobhit Family. The four years spent here were splendid and has helped me to grow better professionally and personally.
Mohit Vashistha
B.Tech, (2004-08) Electronics and Instrumentation
Work Profile: Director & Founder IndustryXpert.com
My B.Tech with Shobhit University was one of the best experiences of my life. My B.Tech brings clarity of thought, knowledge, confidence, courage and conviction to me and my goals. The quality of teachers and experts contacted to run the Modules were of high caliber. With focus on skill development, the university aims at overall student development with various personality development programs. The curriculum is delivered by dedicated, experienced professionals who help the students attains a firm foundation before they start their careers. I also did my M.Phil from this great Institution.
Gaurav Bhardwaj
B.Tech, (2011-2015) Electronics and Communications
Work Profile: Engineer Executive Reliance JIO Infocomm Limited
Being an alumnus of Masters in B.Tech from Shobhit University is a very proud achievement. Very good & balanced curriculum, very good faculty and exceptional batch mates, all helped during the 4 challenging years. As for my experience, perfect blend of academics coupled with industry exposure in terms of industry exposure, projects and corporate internship helped me understand the dynamics of corporate houses. Shobhit University has equipped me with necessary knowledge and skills. I appreciate the efforts put forward by Shobhit University, especially the faculties who played an integral part in making and building us.