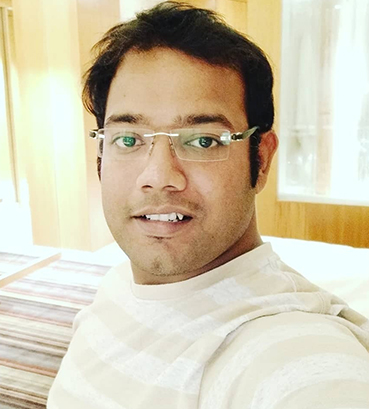 Saransh Khandelwal
B.Tech, 2008
Work Profile: Technical Superintendent
Well, I proudly state that I opted for this course (B.Tech, Biomedical Engineering at Shobhit University) by Choice, Not by Chance. It was the year 2008, hardly any college in North was providing this stream. I was fortunate to get enrolled that too under the distinguished guidance of Dr. Durg Vijay Rai, Dr. Jayanand, Dr. P.N. Goswami, and all faculties who are the actual pillars of this academic course. The numerous endorsements and freedom to explore was the key to get ahead. The department is exclusively advanced in terms of infrastructure and course curriculum to produce the best competent learners to chase the challenges of the Health Industry.
Biomedical Engineering course provides introductory background to almost all the regular domains of Engineering whether it is Electronics, Computational, Mechanical, or Biotechnology Engineering. The beauty of this course is that one actually gets associated with the dynamism of that industry which never has to face a decline till the end of civilization, the Health Industry.
The wide spectrum of this course has made me able to traverse from the fundamental R&D in Biomedical Instrumentation area at CSIO, Chandigarh (CSIR) as a Trainee Scientist to the core management of High-end medical installations under Ministry of Health & Family Welfare at HLL Lifecare, Noida (CPSE) as a Deputy Manager. Currently, I am heading the technical end of the Department of Biomedical Engineering, IIT, Hyderabad as Technical Superintendent. I thank the almighty and all associated units of the department for giving me this unique opportunity to excel and Learn.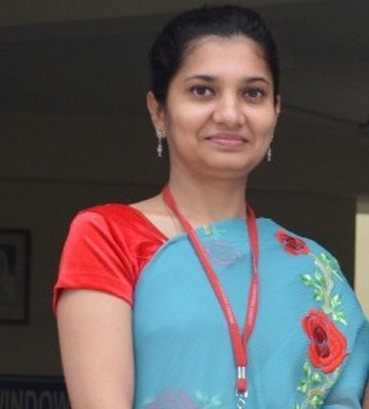 Dr. Preeti Garg
Ph.D. (2019)
Work Profile: Shobhit Institute of Engineering & Technology
Thank You! Shobhit Deemed to-be-University for bringing such good companies in campus and making a dream come true for many students. Faculties always motivated us to achieve more than what we deserved and also to chase dream. University constant effort is getting the best for us what is clearly seen. The training and education given to me at Shobhit Deemed to-be-University from faculties who had industrial experience and also from faculties who have lot of research experience. It helps me in building my career. The skills that I have learned in University helped me to face problems and challenges at my job and also taught me how to learn and adapt to the changes taking place in current environment and continue learning. Shobhit University is the reason for who I am today, my life was enriched by constant guidance and support from dynamic faculties. University has provided us platform not only to build our career but also our character. I learnt some life great lessons in university campus, which help me to climb the ladder of success. Thanks for the support, guidance and knowledge.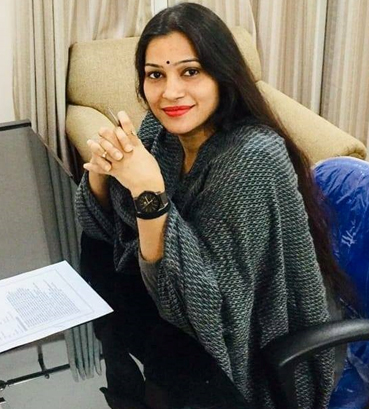 Preeti Pandey
MBA (2006-08)
Work Profile: Founder, Dulari Devi Foundation
Shobhit University is an Institution of knowledge where you are taught not just studies or books but you are developed as an all rounder to be a responsible citizen of the Country and perform your best. It teaches students all aspects of life and show the real path of knowledge and wisdom. It's a home away from home and University teaches and guides you throughout your life whenever it is needed. Shobhit University is an integral part of my life and I am Proud to be an alumnus of Shobhit University.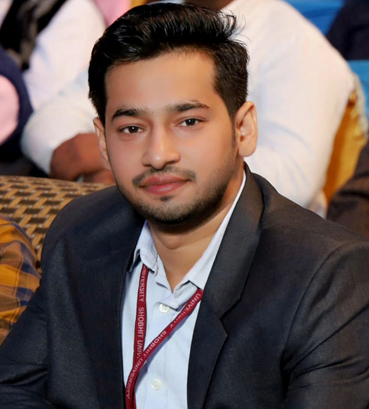 Adesh Kumar
B.Com (2013-2016) M. Com. (2016-18)
Work Profile: Shobhit University
Shobhit University has been a great contributor to the development of my personality. I have established my leadership, time management and team skills and have also been able to advance these skills to the whole new augment level. The infrastructure of Shobhit University is one of the finest in the NCR region is what stands out the most. The best thing about this University is the cross-culture interaction between students from various parts of the world. The professors here make the university what it is today. With an attitude of being ever ready to help, and not only delivering classroom teachings, but they are also the pillars of the learning gained from this esteemed university and this is a treasure for life.
Shalu Chauhan
B.Com (2014-2017)
Work Profile: J P School of Business
I am very glad to share a positive journey of B.Com. (Honours) at Shobhit University. Here the atmosphere is full of motivation and innovation. All the faculties are enthusiastic and always ready to help. Big thanks to all the faculty members.
Varsha Tyagi
B.Com. (2013-2016)
Work Profile: Genpact, Noida
My B.Com. with Shobhit University was one of the best experiences of my life, The University has got the best infrastructure facilities including we had the best faculty members with best skills and knowledge, the friendly attitude of the professors and their willingness to always offer a helping hand was commendable. Besides that I always enjoyed the extracurricular activities and because of that this college gave me sweet memories. All I can say that the environment of this University helped me to grow better in my life personally and professionally. Overwhelmed by being an Alumni of Shobhit University.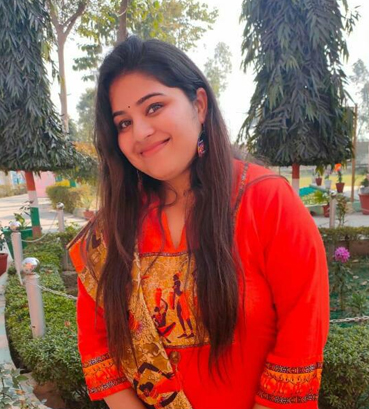 Sonam Chauhan
MBA (2016-2018)
Work Profile: Shobhit Institute of Engineering & Technology
Sonam Chauhan MBA, 2018 has provided me a platform to realize my potential & to make the best use of it. All of my professors and faculties were outstanding & gave me the best guidance possible. I am overwhelmed by being an Alumni of Shobhit University for whatever & wherever I am today. My overall experience has been quite enjoyable. This is because; the staff is friendly, professional and understanding to any needs that you may have.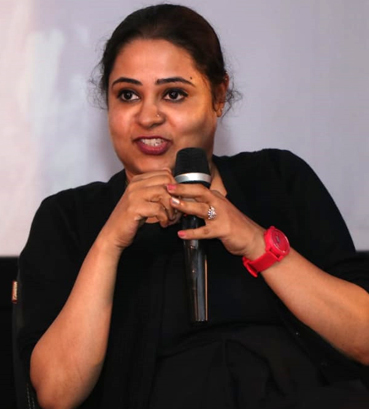 Shruti Singh
BCA (1999-2002)
Work Profile: Mobiloous, POPXo and The Handwriting Research Library of India
Nice Management College, Batch 1999-02 BCA We had a very supportive faculty, always reachable and willing to help. I am extremely grateful to the management and staff for their tireless efforts to ensure a bright and prosperous future for us. Also I cannot forget the support we had from our seniors is mentoring us, the college nurtured such interactions and that was a great value addition to our learning. The Institution has motivated and given me every chance to explore my talents. Even today I reach out to Shekhar Sir and I have his support.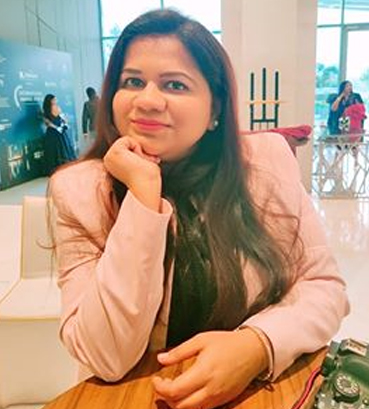 Prashansha Dayal Goyanka
B.Tech. Biotechnology (2012-16)
Work Profile: InstaFitness
Graduation from Shobhit has transformed my life. Without any external support, I cracked GATE with a AIR 231.The college & faculty has given us the best one could ever imagine. Shobhit University has the best faculty & the discipline that is being maintained is commendable. I am proud to be a Shobhitian!!