Abhishek Tyagi
MBA, 2019-21
Shobhit University, Meerut is on esteemed university. It has on innovative curriculum, which enhances the students learning at only through theoretical knowledge but also through exposure to industries & practical learning experiences. All the professors & faculties here are highly qualified. It is highly appreciable & astonishing the how university provides online classes & exams during the hard times of Corona Virus.
Shreya Goel
MBA
An investment in knowledge pays the best interest "This is a famous saying and it is true. In student life education plays a most dominant role thus helping in shaping the overall courier. So it is very necessary that we student invest wisely our academic pillars for our future prospective carrier. I wanted to persuade MBA from a university which uplifted my carrier and enhance my overall personality. I decided to pursue my masters from Shobhit University. Shobhit has provided me a platform where I can develop my overall career and spread my feathers beyond the limit . Structure can be made easily but it is nothing without pillars and our pillars are our teachers who are always there for us at every stage of our MBA program. Apart from academics the practical experience which we have attained provided us with something innovative to learn. After joining Shobhit I learned something extra than academics and there is change in my overall personality. Shobhit University has provided more than it promised. Thanku Shobhit University for helping me in each path of my carrier thus providing wings to my overall development and academic growth.
Sonal Ahlawat
MBA, ( 2019-2021)
It's difficult to sum up the memories and experience of five years in few lines. I consider myself very lucky for being a part of Shobhit University. For me, Life at Shobhit has been breathtaking and enriching. The time I spent here has taught me patience, endurance and humility while giving me a sense of belonging at the same time. Shobhit offers a blend of learning, amusement and integration of enduring principles. Another feather in the cap are the professors that impart quality education to its students. Never can a student find himself lost in a concept and professors not being able to rescue him! This backed by an excellent infrastructure ensures that as students we get the best and latest technical knowledge. What amazes me is the plethora of extracurricular activities that the Institute offers hence compelling every student to explore and pursue his/her extra talents. This is the place where seniors and juniors work hand in hand bringing laurels for their college by winning in national level competitions. The courses, expert lectures, and other co-curricular activities manifolds our knowledge in technical as well in other necessary lifelong activities. The growth I have seen in myself due to Shobhit,is invaluable. It has taught me things far beyond theoretical knowledge and helped me broaden my horizons. I have been able to reinvent myself into a more confident individual. Shobhit provides education in the true sense of the word. My sincere thanks to all the Faculty members, mentors and everyone in Shobhit family for their support and altruism. Proud to be a Shobhitian!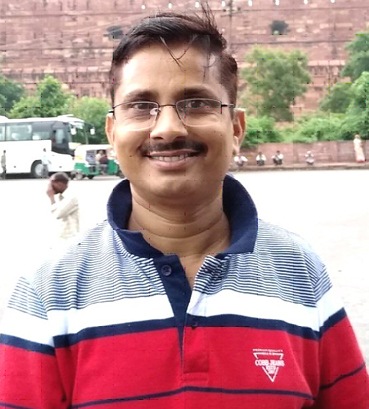 Harveer Singh
Ph.D., Research Scholar (Marketing Management) Session 2019-2022
During Corona pandemic it was a really greatest effort that Shobhit university have given the hostel rooms and other facilities required for corona patients, this is really a big Universal Social Responsibility where in most of the colleges and university doing nothing for this pandemic. It is a great effort and feels proud to be a student of it.
One thing which I have observed that professors are very cooperative and helpful. Whenever I call my professors, they immediately reply and try to solve the problem and satisfy. Shobhit university has a beautiful campus and peaceful atmosphere which help to concentrate on the education. The Shobhit University has its uniqueness. Many webinars, international conferences, workshops are being organized time to time by which, being a research scholar I get fast learning and impart the knowledge for doing better research. So thank you all my professors, and the Shobhit family who gave me opportunity to get admission and to write few words to say. Thank you once again.
Prerna Garg
BBA LLB Hons 4th Semester
I'm Prerna Garg from BBA LLB Hons 4th semester
The steps which were taken by the University were very appreciative at the time of covid 19, when the whole World facing the problem of it. It is a very cruel time for all the world.
At this time also aur education and learning did not suffer only because of the efforts of the University. Our teachers doing their best for us and try to give a better online education and learning at the time, I heartly appreciate the efforts of the university and our teachers.
I feel very happy that I'm the students of Shobhit University, this university give a such a beautiful learning platform which is not provided by the other universities during this harder time. Teacher always help us to understand the topic in detail and ready to solve are problem at every time
Thank u for giving a such a user friendly online learning platform form. thank u so much.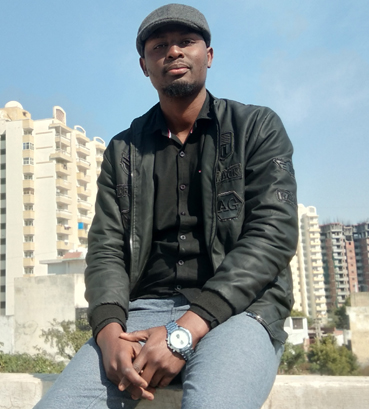 Rabiu Mohammed Usman
M.Com.
I will like to tank our entirely shobhit university for been putting their total effort toward to see our study is going normal best on the stipulated schedule as a result of corona virus pandemic which cover around the glove its a great privilege to us for having our good and dedicated teachers for always putting us in a right direction.as we all know corona virus has Couse many damages around the world not only academic issue but also economically but still our university has created online class which enabled us to written our second semester further more i will like to tank my faculty members from Dean to down word for providing necessary material tank you so much .
Mulenga Chanda
Bachelor of Arts Economics 2016
Work Profile: Bank of China (Z) Ltd
My name is Mulenga Chanda and I was a student at Shobhit University Meerut of the 2016 Bachelor of Arts Economics Class.

In my stay in India, Shobhit University taught me the value of leadership, power and wisdom. In my 3 years experience at the university. I was equipped with values and tools of the financial sector in society. Upon graduation and fully satisfying the requirements for the Bachelor's degreeI, I got a job with Bank of China (Z) Ltd and I've been an employee of the bank for the last 3 years now.

It is my sincere hope that future students will find a home at Shobhit University Meerut and discover their leadership qualities and excel in life.
Mulenga Chanda
Sarika Pandey
B.A. (H) Business Economics. Third year (VI Sem)
Something that stressed me out when we initially entered the nation wide lockdown phase due to COVID-19, was the completion of my graduation. How we were going to cover the entire syllabus, how the exams will be taken and several other questions bothered me.
But the University was very quick to react to the situation and our lectures were shifted to the online mode.
We were regularly provided notes and assignment questions through emails, based on the time table which was being followed by the department before the pandemic. Teachers were always ready to respond to our queries. We were provided guidance throughout the semester. The doubts were answered, the problems were solved and the syllabus was, thus, finished.
I am extremely thankful to my teachers, my department and the entire University for being able to tackle these hard times the way they did, quickly and effectively.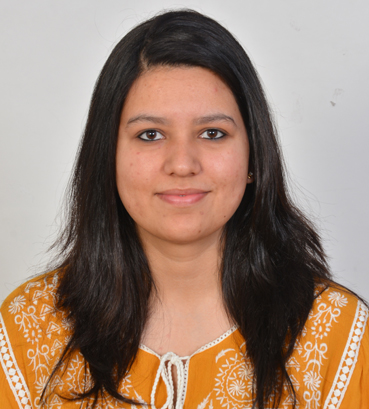 Gauri Deol
M.Phil.
Hello! I have completed my M.Phil. from Shobhit University, Meerut. I chose to study at this university because it offers a very positive and balanced approach towards academics. The university has a well-built infrastructure and provides an excellent learning atmosphere where numerous research conferences and seminars are held frequently. This not only provides the necessary exposure to the research scholars, but also improves their future professional prospects.

I would also like to thank my supervisor Dr. S.S. Chauhan for all his support and guidance. My M.Phil would not have been possible without his encouragement and supervision.

I am very grateful for all that I have learned under Dr. S.S. Chauhan and this university. I have gained much more than I could have ever asked for.