Mutela Nagosa
BCA (2014-17)
Work Profile: Power Utility Company, Zambia
Hello, my name is Mutale Ngosa from Zambia. I am a proud Bachelor of Computer Applications (BCA) graduate from Shobhit University's 2014 - 2017 Batch. My experience at Shobhit University was everything I needed. The faculty members were extremely friendly and very helpful with school work, my fellow students where very kind and helpful too. Learnt a lot from my fellow students apart from academic work. There was never a dull moment for me at Shobhit University, the environment was easily adaptable. I really thank God for that one opportunity to Study at Shobhit University. And I can boldly say 'I am a proud Shobhitian'.
Jawwad Haider Zaidi
B.Tech Mechanical Engineering (2013-17)
Shobhit University is my second home I learned a lot from the ambience out there and it helps me till today to confront challenges which i have to face professionally on regular basis. The support from university till today is really unconditional. I would like to thanks all the faculty members for made me what I am today.
Surabhi Dutta
B.Tech Biomedical Engineering (2013-2017)
Shobhit University establishes a standard in terms of academics. It provides a variety of courses. I should say it's a perfect amalgamation of academics and extracurricular activities leading to overall development of students. We got good hostel and mess facilities. Learning from some of the best brains around, it not only teaches you the importance of humility, but enlivens a constant pursuit to grow and get better.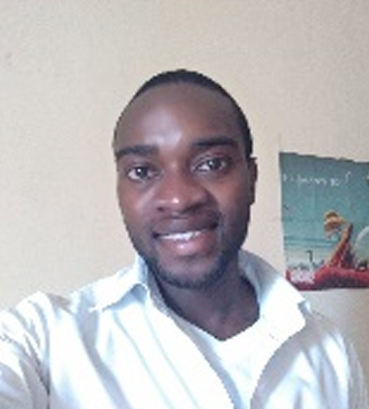 Paul Mwale
B.Tech Civil Engineering (2014-18)
Work Profile: Town Council, Central Province of Zambia
During the 4 years of my B. tech program, Shobhit University was more than just a learning institution to me. It became a home. The university provides a good learning environment to all, regardless of one's racial, religious or social affiliation. It celebrates diversity by offering a platform to students from various parts of the world to exhibit their culture, dance and music at college events. In my experience, the lecturers were willing to interact and develop a relationship with students to effectively teach us and build our knowledge and competence in our professions. I am thankful to the management of Shobhit University for working hard to develop this wonderful learning environment that I will always be proud to have been a part of.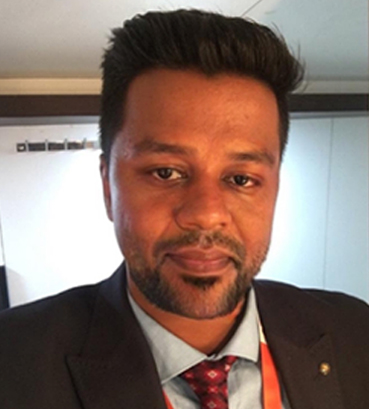 Saumak Mitra
B.Tech (2007-11) Biotechnology
Work Profile: Federation of Indian Chambers of Commerce and Industry (FICCI)
The things which I had learned in Shobhit University have not only instilled in me a mere education, but a constant desideratum to excel in life. I was among the average students and barely had a willingness to pursue professional education post my B.Tech. However, this University under the great leadership of Shri Kunwar Shekhar Vijendra has developed a thrust for knowledge and the skills necessary to learn more in the future. This University has helped me to discover my true passion and made me confident to explore and contribute to the welfare of society.
During my stint (2007-11), I had developed many professional skills such as leadership, teamwork, technical and analytical capabilities. Other than studies, the University also offered me to nurture my skills in sports and cultural activities.
At last, I would like to add that those were the best days of my life!
Urvashi Malik
M.COM 2018-2020
I has a great learning experience with Shobhit University. The environment of college is positive and safe. The facilities available at the University are very appealing and impressive like the rich sound library , computer, Labs , the online database to research in course of study. The sports facility and so on as the list is very exhaustive . The trained and qualified faculties who are readily available to us whenever we have any ambiguity and helped us .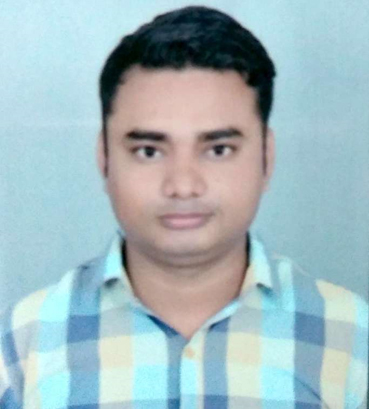 Lokesh Chola
M. Phil (Management) 2019
Working in: Maharatna Company and selected as senior officer marketing in GAIL India Limited.
"I am very glad to share a positive journey of M.phil (Management) at Shobhit University. Here the atmosphere is full of motivation and innovation. All the faculties are enthusiastic and always ready to help. Because of blessings of parents and support of my wife I got an opportunity in Maharatna Company and selected as senior officer marketing in GAIL India Limited.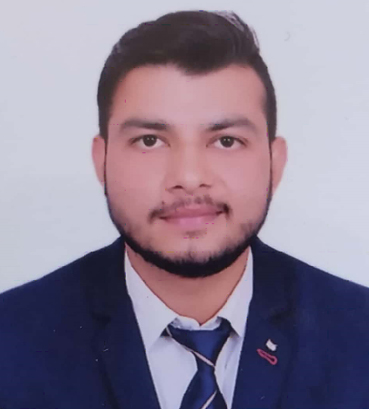 Rajat Kumar
MBA 2018-2020
Working in: Agristo Masa Pvt.Ltd.
My two years at Shobhit University have been excellent and a memory to cherish for lifetime. The years spent here have been full of learning opportunities that were full of fun.
Shobhit university has always believed in helping and guiding its students and it was no different during the placement season. Regular classes held at our college to help us with our aptitude and technical skills were of great help.
Studying at SHOBHIT UNIVERSITY is an all-round experience. Many times you need an environment to introspect and reflect on your own strengths and capabilities so that you align yourself to your interests, build on your abilities and internalize forward looking concepts. SHOBHIT UNIVERSITY provides this environment in a short period of 2 year with a well-structured program, pedagogy, diverse culture & team of colleagues bringing rich experience from varied fields.
Learning is not just from classroom, but from all the avenues that we get to interact with faculty, students and industry. Rigor and structure of the course has been designed keeping in mind the uncertain challenges that we would face in the corporate world. I am confident that, down some time in my life when I look back, I would feel this two year has been the most worthwhile and memorable experience.
I really like the placement process of our university, everyone is working hard for all students so that they could get easily placed in best companies.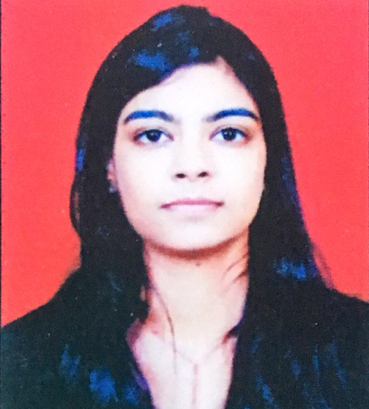 Priyanka Nagpal
MBA (2015-17
Work Profile: World's 5th Global IT Org. – NTT Data as Sr. HR Specialist
I was a part of MBA batch 2015-17 of Shobhit University. I Cherish my experience at Shobhit University, Meerut and that has led me to explore and learn new things in terms of personal and professional aspects. The faculty at Shobhit University focus on students' career goals with proper guidance in selecting most suitable specialization based on one's strengths and passion. The pre-placements activities were highly effective for us to have a clear idea on facing interviews & because of which I got selected in World's 5th Global IT Org. – NTT Data as Sr. HR Specialist. So, I can never thank enough the faculty & management for such a great experience & I can proudly say that I am a Shobhitian.