THE NEW AGE OF RECRUITMENT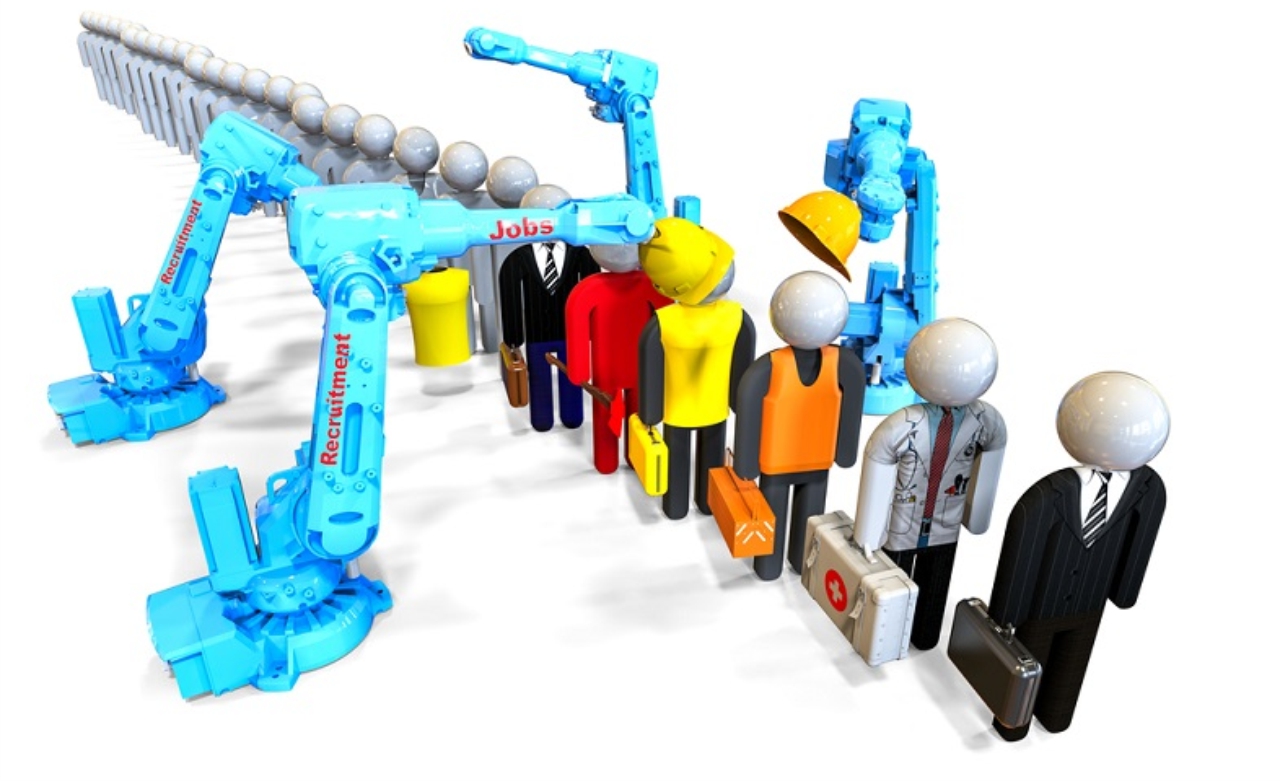 THE NEW AGE OF RECRUITMENT
The quality of their employees is the core of a high-impact workforce, yet we cannot establish effective teams with old recruitment techniques. As demand for bright people is growing and recruiting teams are continuously seeking better approaches to recruit. More than half of the Talent acquisition staff feel that the hardest part of recruitment is to select the appropriate talent from a vast applicant pool. Fortunately, modern tech in automation is already being launched which provides better solutions to update and simplify recruitment activities.
To begin with, let's first understand what does Automated Recruiting means:
Automation consists of creating and applying technology for the production and provision of goods and services with minimal human interaction. Automation is employed in a variety of fields, including production, transportation, utilities, defense, equipment, operations, and information technology.
According to DeCenzo & Robbins "Recruitment is the process of discovering the potential for actual or anticipated organizational vacancies"
Recruitment automation is a technology that helps firms to automate workflows and recruitment tasks to boost productivity, time-to-fill, cut hire costs and improve their organization's overall skills profile.
It is fairly uncommon for a recruiter to examine hundreds of applications for various roles in certain areas of recruitment. Recruitment is brought into the 21st century with the aid of artificial intelligence. Candidates can filter swiftly and exclude any candidate who does not satisfy the pre-defined requirements for the position.
Automates the process through which computer systems "learn," from enormous quantities of data, to draw connections and correlations. These are simply efficient 'systems' for automation to improve speed, improve efficiency and deliver more accurate data than humans analyze.
McKinsey Global Institute has said that about a third of global workers could be replaced by these systems by 2030 as 'Data is the new Oil' and 'speed will be the refineries'.
AI employs techniques such as natural language processing and sentiment analysis for problem-solving and in the learning process. Talent mapping with Big Data is unquestionably the next step in recruitment technology. Recruiters can use talent mapping to evaluate their candidate needs ahead of time and establish a long-term hiring strategy. This involves bridging any skill shortages, preparing the team for unexpected workplace changes, or simply keeping suitable personnel in mind for the future.
Benefits of Automated Recruiting:-
Time Is Beneficial: Recruiting automation systems to save recruiters time, allowing them to spend less time on time-consuming chores like sourcing and candidate communication and more time on interview training, scorecards, and recruitment training to maximize their efforts.
Get Rid of Scheduling Errors: Scheduling interviews with prospects via email necessitates a significant amount of back and forth. So much so that mistakes and miscommunication are widespread, which can contribute to a negative perception of your employer brand. Automating email contact and interview scheduling reduces manual tasks, resulting in fewer errors and a better candidate experience.
Improved Applicant Experience: One of the top priorities for recruiters in today's candidate-driven job market is to create a fantastic applicant experience. But how can recruiters do this when each job posting receives an average of 300 resumes? Of course, the solution is to use automated recruiting tools. To encourage more candidates to apply, automated recruiting systems develop simple, one-click applications. The program may also keep in continual contact with applicants, providing candidates with frequent updates on their status in the recruiting process. Furthermore, automated recruiting software reduces time-to-hire, which is another element that improves the overall candidate experience. Providing a VIP candidate experience does not necessitate a lot of effort on the part of the recruiter—try enlisting the assistance of automated recruiting software to get the job done.
Quicker Talent Engagement: The need for technical expertise has never been greater. As organizations across industries become more digital, they require talented workers to create, implement, and maintain new tools. Furthermore, exceptional prospects are usually only on the market for ten days before accepting an offer. With such a short recruitment cycle, every phone call, email, and discussion is crucial. Using recruiting automation ensures that you engage talent more quickly and remain relevant among top candidates.
Mr. Aashish Dhiman
Research Associate
NICE School of Business Studies